Food aid for women and children may last slightly longer in a shutdown than first thought
The United States Department of Agriculture (USDA) will continue to monitor meat and poultry production during the shutdown, because those facilities cant lawfully operate without a USDA inspector present. And the National Oceanic and Atmospheric Administrations seafood inspection program, which is funded through service fees and not government appropriations, is still up and running. (FDA seafood inspections, of course, are not). The bigger problem, according to Ms. DeWaal, could be the management of those inspections, and whether the FDA can adequately respond to an emergency. Those inspections help to prevent problems with food safety, fix them before contaminated foods get into the market. These agencies are working at very minimal capacity. They say they will retain some capacity for emergencies, but if you dont have CDC [ Centers for Disease Control ] in place and you're operating on a skeleton crew anyway, I dont have confidence that they have the capacity to recognize and emergency and respond to it. Another huge area of concern is food imports, which are monitored by FDA officials. FDA is responsible for everything thats coming in, DeWaal says. Theyre underfunded in that area generally, but no imports are being inspected for safety right now. People could certainly target the US for products that night not be accepted elsewhere. The agency is underfunded already. The FDA lost $209 million as part of the $85 billion in automatic budget cuts that took place March 1 of this year, forcing 2,100 fewer inspections from 2012.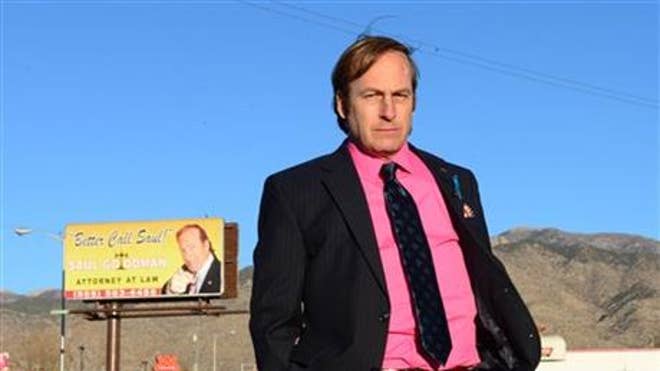 On Tuesday, the U.S. Department of Agriculture provided further guidance to state agencies on funding available for the Supplemental Nutrition Program for Women, Infants and Children (WIC). And it suggests that some resources will be immediately available to states. The upshot is that many states should be able to keep their WIC programs open through October using federal funds and possibly even longer using states funds, Zoe Neuberger, a senior policy analyst with the Center on Budget and Policy Priorities, said in an e-mail about the updated guidance. WIC provides states with grants for food aid, health care referrals and nutrition education for low-income women and children. When the USDA first issued guidance late last week, WIC seemed vulnerable even in a short-term shutdown. States would be able to borrow funds from some sources to keep the program running for a week or so, according to that earlier guidance, but they would likely be unable to sustain operations for a longer period. Even contingency funds werent likely to be enough to get them through October, USDA predicted. Tuesdays guidance doesnt make such predictions, but it elaborated on the available options, including carrying over funds from the fiscal year that ended on Monday or tapping a federal contingency fund. While thats good news for some programs, theres still a lot of variation among the states. Theres no question that its a smart move on their part, but its not a guarantee overall, said Geraldine Henchy, director of nutrition policy for the Food Research Action Center. Apportioning WIC funding is notoriously difficult, she notes.In Utah,all WIC clinics are closed and new WIC appointments have been canceled. Whereas Arkansas negotiated with the USDA to receive contingency WIC funding for program administration and food vouchers for this week. That arrangement will be revisited weekly through the end of the month, according to a state health department spokesman.
So were hoping that Vince Gilligan and Bob Odenkirk dont mind if we suggest a few juicy frivolous food lawsuitsall 100% real court cases (but dont sue us over that claim)that our favorite shady shyster could sink his teeth into. The Case of the Phantom TV Chef If Julie & Julia taught us anything, its that television chefs never die, they simply become marketable brands. So you couldnt really be shocked when the Julia Child Foundation for Gastronomy and the Culinary Arts, which is also in the midst of a lawsuit with Thermador Ovens, recently sued Williams-Sonoma over the retailers use of Julia Childs name in a line of cooking products. The foundation wants Williams-Sonoma to scrub the J.C. name and image from all its marketing and social-media, and stop using her name in promotional contests. Status: Still pending At Stake: The foundation says the real issue at stake is Julia Childs legacy, especially considering the chefs well-known stance against endorsing products, but its still in the midst of calculating how much money to ask for. Memorable Quote: Foundation spokesman Todd Schulkin: Given the value of todays food celebrities, the value will be in the millions of dollars. The Case of the Eleven-Inch Footlong At the beginning of this year, Subway came under fire when photos went viral of a customer rolling out a tape measure next to his supposedly foot-long Subway sandwich, and proving that his meal literally came up short. Lawsuits inevitably followed, with one lawyer estimating that the company essentially cheats its patrons of $142.5 million worth of food every year. Subway responded by pledging to tighten its standards and ensure that a foot equates to 12 inches in each of its more than 38,000 restaurants worldwide. Status: At the Subways request, the case was moved to the federal court system in May. At Stake: On Subways side, potentially hundreds of millions of dollars, and as-yet-uncalculated costs of instituting a new hoagie-measuring system. On the plaintiffs side, bigger sandwiches and, presumably, waistlines. Memorable Quote: Plaintiff Jason Leslie: They advertise in all these commercials, Footlong, Footlong, Footlong, and now I feel like an idiot. I cant believe I fell for that trick.